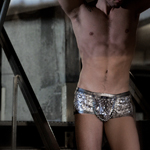 The stuff of legends…
Gregg Homme's Hercules boxer brief is part of the brand new spring 2011 collection now available. The stunning short is decorated across the front with metallic silver sequins and silver dots across the rear. The spangled pouch is detachable to reveal a transparent mesh inner layer for a seriously sexy look. A Hercules String is also available in the same silver fabric.
£65
www.DeadGoodUndies.com
---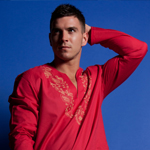 Red in the bed
Relax in style with L'Homme Invisible's Budha Pyjamas – This stunning Chinese Red set ensures you stay cool and comfortable in 100% cotton fabric. Finished with intricate pale yellow embroidery around the kaftan style collar.
£76
www.Deadgoodundies.com
---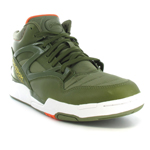 Pump it up
Rubbersole.co.uk offer free next day delivery when possible and have a host of shoes, trainers wellies, sandals… in fact, around 50 brand names to suit most of your trendy footwear needs, all at the click of a button.
These perennial favourite (and rather good looking) hi-trainer from Reebok take on a little bit of a festive look with the subtle colour of Omni Lite Moss.
£84.99
www.rubbersole.co.uk
---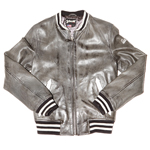 Silver tinge
The always stylish Schott has produced this wonderful silver/grey leather jacket as part of its range of perfect winter body warmers.
£280
stockist: 0203 358 0030.
---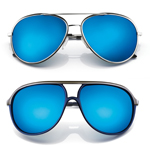 A YOUNIQUE POINT OF COLOUR
In the sunglass industry, blue is inextricably linked to POLICE. The brand turned this colour into a 'must have' in the late 1980s-early 1990s, when the first sunglasses collection with exclusive blue-mirrored lenses was launched for De Rigo Vision.
For about ten years, the blue-mirrored lenses were met with incredible success, acknowledged all over the world as a part of the POLICE heritage and eyewear collections, a symbol of freedom and life 'on the road', a new and revolutionary look. The 2011 collection returns to the late 1980s-early 1990s era of blue-mirrored lenses, bringing its heritage and success to a new audience.

Stockist:0121-436-1200
www.police.it
---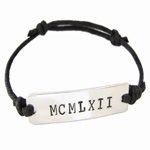 Be a Centurian?
Handmade and hand stamped sterling silver ID style bracelet. Personalise with a special year in Roman numerals.
£55
www.jupiter-rocks.co.uk
---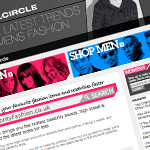 Famous for fashion
Following months of development, the UK's leading independent celebrity
fashion website is has launched of its eagerly awaited men's section; allowing men to 'steal the style' of their favourite celebrities. MyCelebrityFashion says it brings you quality male fashion products every day. "We source the latest male fashion trends, the cheapest men's high street fashion, the latest must-have male designer fashion products and the hottest male celebrity fashion trends."
www.mycelebrityfashion.co.uk