Manchester Police – Play your part?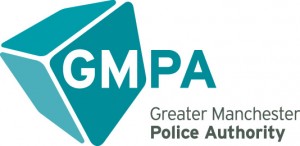 Greater Manchester Police Authority (GMPA) was established in 1995 to make sure the Greater Manchester Police (GMP) force is accountable to the people living and working in Greater Manchester, and that the public can have their say in how the area is policed.
The Authority:
• Sets policing priorities and monitors the performance of GMP
• Appoints the Chief Constable and the Chief Officer team which includes the Deputy Chief Constable and a team of Assistant Chief Constables and Assistant Chief Officers (the latter are civilians and not police officers)
• Monitors the handling of complaints against the police
• Consults with the people of Greater Manchester to identify their policing priorities and makes sure that their council tax money is spent effectively
• Sets the budget and council tax contributions (precept) to policing
GMPA Members are decision makers. They are supported by a team of staff who provide them with the information they need to make the best decisions possible. Staff look at new legislation to make sure GMPA is in line with the law, they develop policies, undertake consultation, analyse and scrutinise aspects of policing and support the Members in their work.