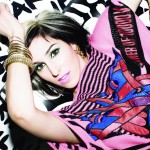 ZARIF
Box of Secrets | Out: 16th August
UK soulstress Zarif opens her Box of Secrets for the gays, and boy, do we love it! The sassy North Londoner has worked with the likes of Breakage, Groove Armada and Danny Byrd, and now she steps out on her own with a sharp slice of soul, jazz and pop. This is a wonderfully eclectic and fresh album from a young singer/songwriter who knows what she's doing.
---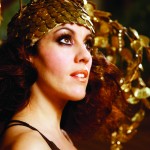 KIRTSY ALMEIDA
Pure Blue Green | Out: 30th August
Huge tunes, huge performances, Kirsty is a one woman spectacular; a truly unique writer and performer. This mesmerising mix of soul, folk and blues features a seven-piece band and production from the excellent Youth. Her first single, voodoo pop gem 'Spider', is just one highlight of this tasty debut.
---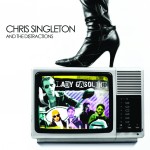 CHRIS SINGETON & THE DISTRACTIONS
Lady Gasoline | Out: 2nd August
Chris Singeton writes songs drenched in melody. This is an ambitious album, inspired by wildly different muses and music. Gloriously flitting between eras, the album takes us from seventies glam, to 80s electro-pop, to 90s indie. Mastered by the guy behind the recent Beatles remasters, this is an album that just screams class.
---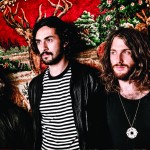 MIDNIGHT JUGGERNAUTS
The Crystal Axis | Out: 2nd August
Featuring twelve tracks sparkling with a new kind of kaleidoscopic warped pop, including the band's first single 'This New Technology', and now 'Vital Signs', The Crystal Axis is a 50-minute symphony of synth-rock invention. Veering from percussive, hypnotic grooves to luxuriant jams, via rich Morricone-esque textural diversions, walls of sound and 70s AM melodic forks, this album is a strong sophomore release from a highly creative band.
---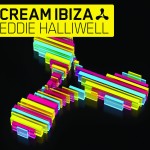 EDDIE HALLIWELL
Cream Ibiza | Out: 5th August
The next instalment of award-winning compilation Cream Ibiza sees legend Eddie Halliwell take the helm for the second time, this time on his own. Deadmau5, Steve Angello, Joris Voorn and Sander van Doorn are just some of the tasty names featured on the beatrocking album.