Summer es coming – Swimwear edition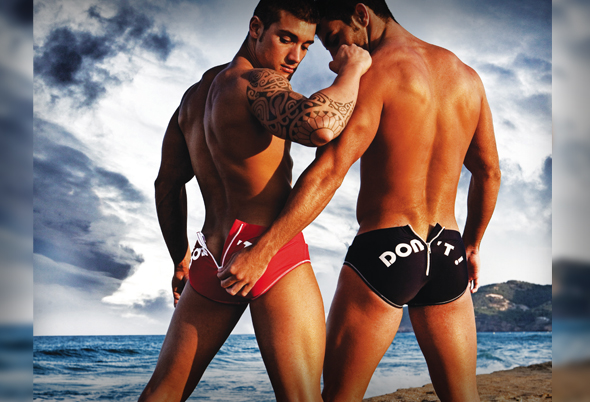 We had such a great reaction to our underwear section last month, and the ES brand in particular, we thought you might like to enjoy a taste from their swimwear collection.
Head to the beach with something unique from Spain – ES, if you want something no one else has yet, this hot new line from Barcelona is what you need!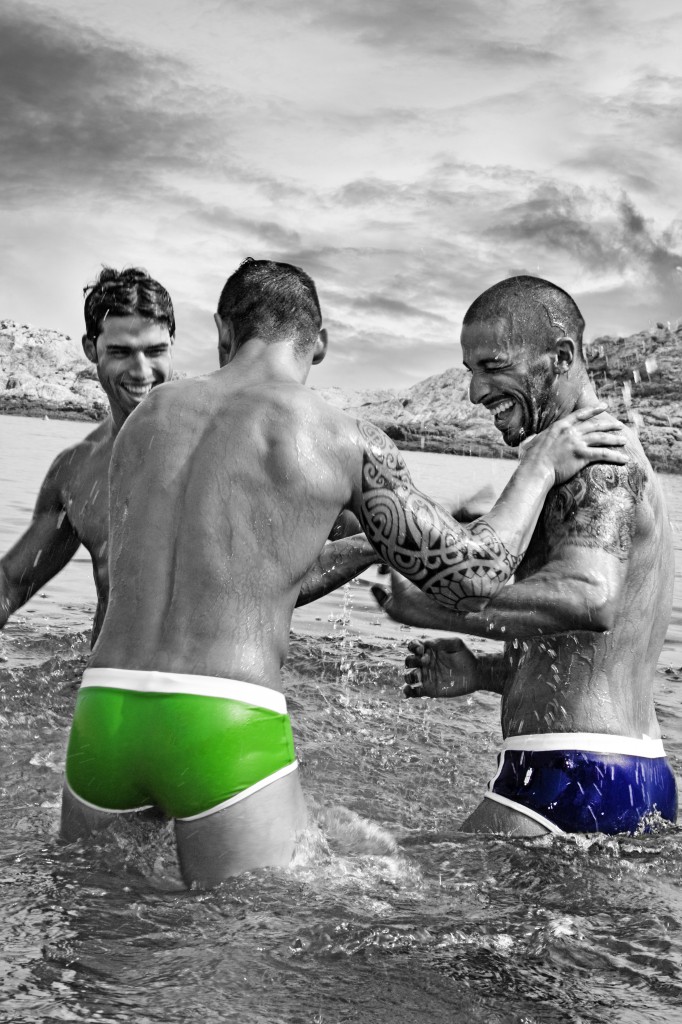 Now going into its fourth year of production the 2010  swimwear collection is very hot! Clean lines, fresh styles, bold colour combinations and amazing fit!
This swimwear and underwear for men, is honestly some of the hottest styles we have seen with perfect construction and craftsmanship. ES tries to be unique, different and fresh in a market that is fast and more brands are joining this fast market every day.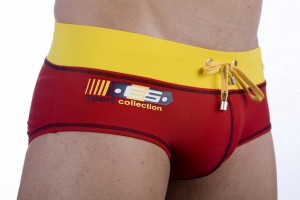 Their designs have a wonderful cut to them, accenting your body perfectly! I purchased some of their men's underwear and men's swimwear, and they fit comfortable and like a glove!  Many of the swimsuits  features the "Pack Up" system which can easily be removed if aren't in the mood for extra padding however is perfect for giving you that perfect "beach bulge" if you want it! It does not make your package look huge or anything. But it just accentuates your own package nicely and provides a wonderful,  smooth fit.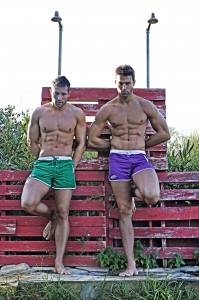 One of the great things about ES Collection Swimwear is the high quality of craftsmanship.  With extras like the metal grommet holes and the plastic tips on the drawstring you¹ll never have to "fish" out the drawstring. They also use high quality zippers, rubber logos, and just overall high quality finishing.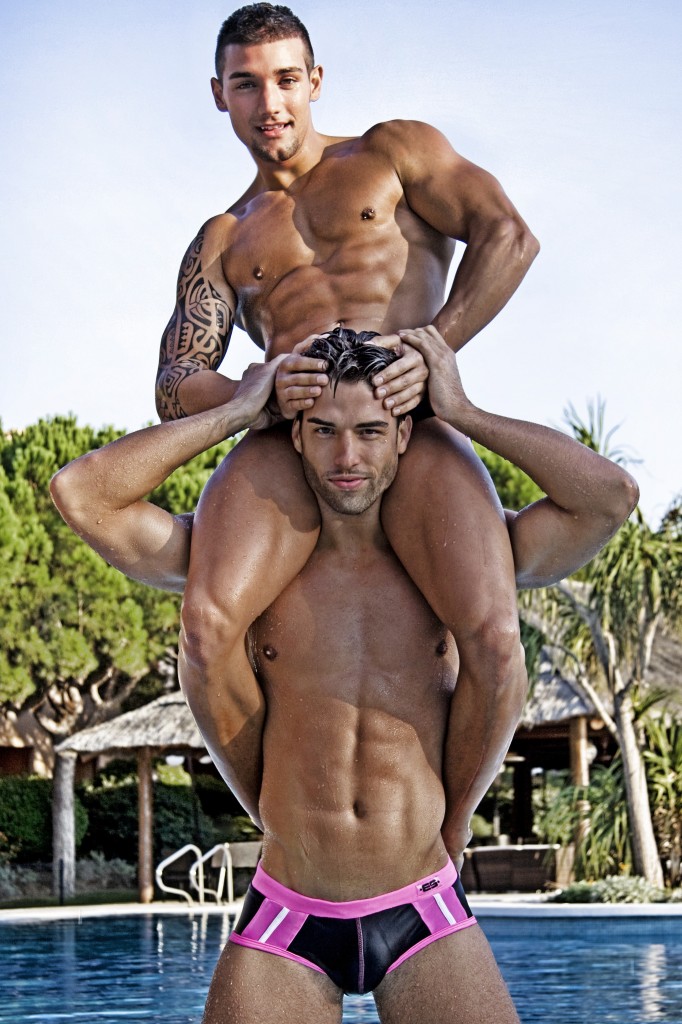 Swimsuits have been traced back to the Grecian times and early Pompeii frescos compliment the belief bathing/swimming in clothing is nothing new.
Although the concept of wearing a special covering while swimming  has been a constant for centuries, the look of swimwear has dramatically shifted, from 18th century bathing gowns , to one pieces, to waterproof loincloths worn by Japanese men. What began as a way of preventing seeing the intimate body parts while getting wet, soon became by the 1950 s a sexy way of showing off those very parts for everybody's appreciation .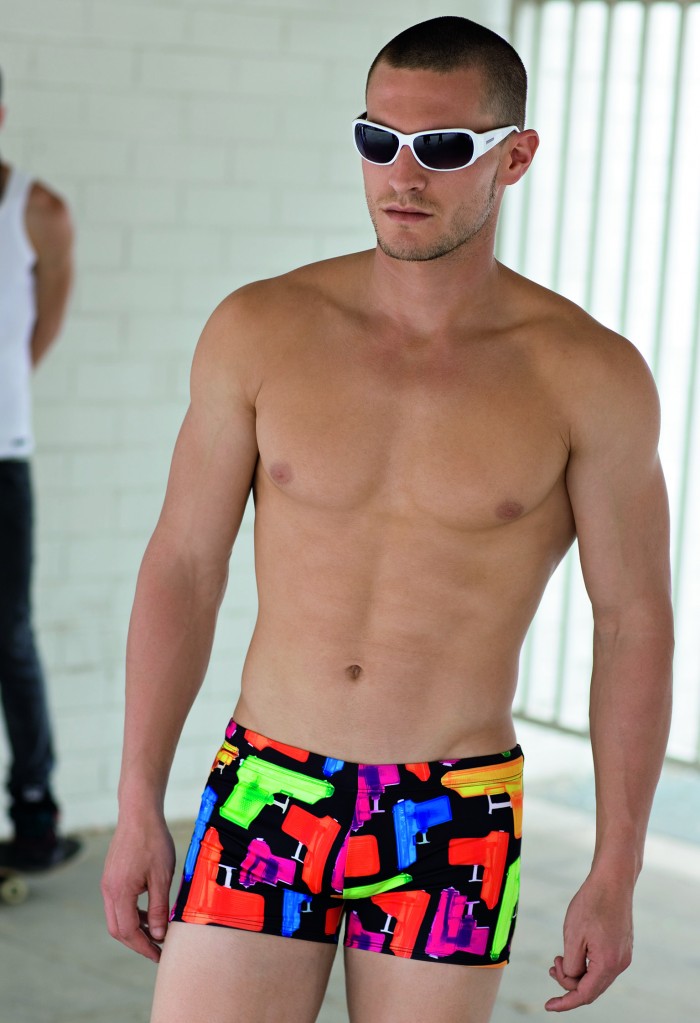 £41.99 – Bruno Banini Hands Up Swim Hip Shorts (Free mini water pistol) deadgoodundies.com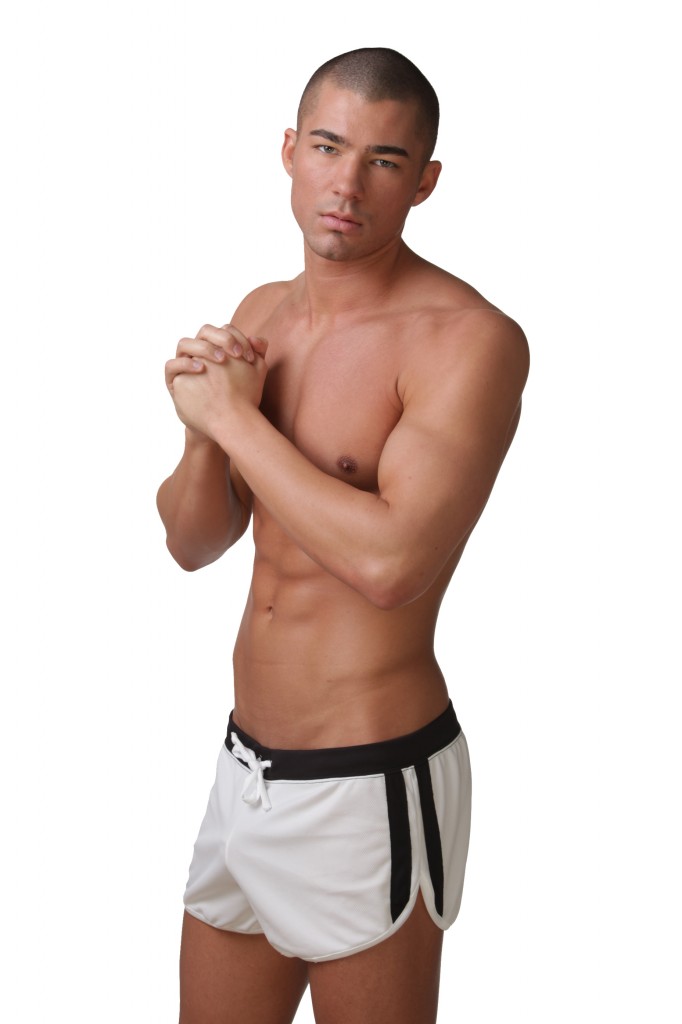 £19.99 – N2N White & Black Sport Shorts
www.bent.com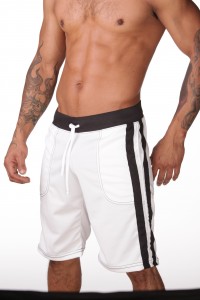 £20.99 – N2N White & Black Sport Long Short (also in grey and blue)
www.bent.com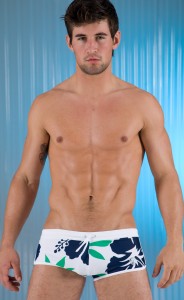 £34.99 – Timoteo Floral Speedster
www.bent.com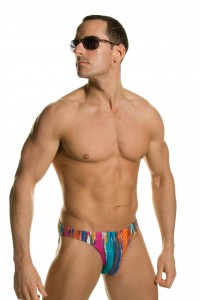 £30 – Bruno Banani Eyecatcher Tanga Swim Brief
deadgoodundies.com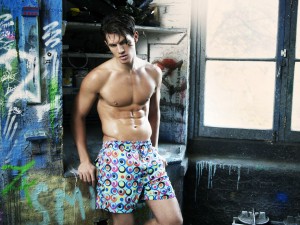 £79 – Duchamp Eclipse Spot Swim Short
figleaves.com
"We used to swim naked but that is now frowned upon so, we have a sexy range of fabrics, styles and colours to invigorate the senses, make us look sexy, feel gorgeous and tease our fellow enthusiast… there's nothing better than enjoying the bulge that promises so much."
Aristotle – Olive Garden, 2010