by Chris Amos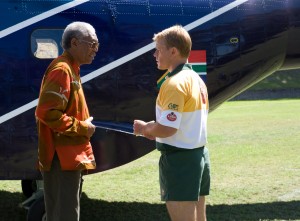 Invictus
Out: 5th Feb
Matt Damon gets his rugby kit on for Clint Eastwood's Invictus. The film tells the inspiring true story of how Nelson Mandela (Morgan Freeman) joined forces with the captain of South Africa's rugby team (Damon) to help unite their country. Newly elected President Mandela knows his nation remains racially and economically divided in the wake of apartheid. Believing he can bring his people together through the universal language of sport, Mandela rallies South Africa's underdog rugby team as they make an unlikely run to the 1995 World Cup Championship match.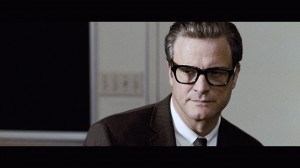 A Single Man
Out: 12th Feb
A Single Man is the brilliantly crafted feature film debut of fashion designer Tom Ford. Set in Los Angeles in 1962, at the height of the Cuban missile crisis, A Single Man, is the story of George Falconer, a 52 year old British college professor (superbly played by Oscar hopeful Colin Firth) who is struggling to find meaning to his life after the death of his long time partner. George dwells on the past and cannot see his future as we follow him through a single day, where a series of events and encounters, ultimately leads him to decide if there is a meaning to life after Jim. George is consoled by his closest friend Charley (brilliant Julianne Moore), a 48 year old beauty who is wrestling with her own questions about the future. Meanwhile a young student of George's, Kenny (Nicholas Hoult), who is coming to terms with his true nature, stalks George as he feels in him a kindred spirit.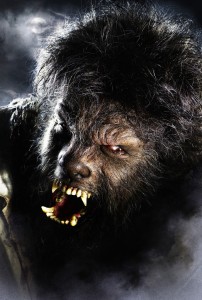 The Wolfman
Out: 12th Feb
Inspired by the classic Universal film that launched a legacy of horror, The Wolfman brings the myth of a cursed man back to its iconic origins. Oscar winner Benicio Del Toro stars as Lawrence Talbot, a haunted nobleman lured back to his family estate after his brother vanishes. Reunited with his estranged father (Oscar winner Anthony Hopkins), Talbot sets out to find his brother…and discovers a horrifying destiny for himself. Hugo Weaving also stars as a suspicious Scotland Yard inspector named Aberline.
The Last Station
Out: 19th Feb
After almost fifty years of marriage, the Countess Sofya (Helen Mirren), Leo Tolstoy's (Christopher Plummer) devoted wife, passionate lover, muse and secretary—she's copied out "War and Peace" six times…by hand!—suddenly finds her entire world turned upside down. In the name of his newly created religion, the great Russian novelist has renounced his noble title, his property and even his family in favour of poverty, vegetarianism and even celibacy. After she's born him thirteen children! A tale of two romances, one beginning, one near its end, The Last Station is a complex, funny, rich and emotional story about the difficulty of living with love and the impossibility of living without it.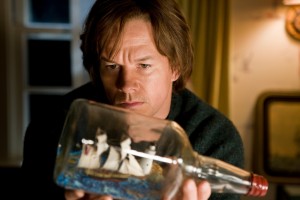 The Lovely Bones
Out: 19th Feb
Based on the critically acclaimed best-selling novel by Alice Sebold, and directed by Oscar winner Peter Jackson, The Lovely Bones centers on a young girl who has been murdered and watches over her family – and her killer – from heaven. She must weigh her desire for vengeance against her desire for her family to heal. Mark Wahlberg and Oscar winners Rachel Weisz and Susan Sarandon star along with Stanley Tucci.
Micmacs
Out: 26th Feb
Jean-Pierre Jeunet (director of Amelie) latest surreal comedy drama, Micmacs centers on a character named Bazil (Dany Boon) who is the son of a bomb disposal expert who died in the middle of the Moroccan desert as a result of a an explosive device. Years later Bazil is in a club and receives a stray bullet in the head. He survives but must live with the bullet wedged in his head, which causes some strange side effects. He loses his job and soon gathers a rag-tag group and sets out to take down the two weapons manufacturers, which caused his life's misfortune.
Ten Things You Never Knew About Nicholas Hoult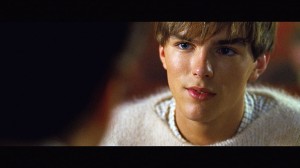 1. He used to attend Sylvia Young Theatre School, a prestigious stage school in London.
2. Used to play the trombone and was a choir boy.
3. Was hit by a bus during filming of a TV stunt. The stunt called for Nicholas to be tied to a chair and suspended 20ft off the ground when he was struck by the double decker, which was supposed to stop inches from him. He escaped with a bruised head.
4. Had to attend an audition for About a Boy (2002) wearing his school uniform but, unfortunately, he forgot his shoes. He told reporters that be borrowed his mother's white shoes and coloured them in, however, the colour came off!
5. Was given a PlayStation, one of his character's jackets and his character's hamster by directors Chris Weitz and Paul Weitz after filming of About a Boy.
6. Gabriel Byrne gave him a watch at the end of filming Wah-Wah (2005), engraved with his name, just as his character did in the film.
7. Bought a bike with his earnings from About a Boy.
8. Although About a Boy marked his first leading role in a feature film, he has worked since the age of eight in film, television and theatre.
9. Despite his impressive film resume Nicholas is nominated for Orange Rising Star Award at this month's Baftas Awards.
10. The NSPCC (The National Society for the Prevention of Cruelty to Children) last month announce Nicholas as its first ever ambassador for children and young people.
This month Nicholas goes gay in Tom Ford's A Single Man, will also star in the upcoming summer blockbuster Clash of the Titans alongside Sam Worthington.
MOVIE BUZZ
Sam Raimi and Tobey Maguire have left Spiderman 4 and the franchise is getting a reboot. Marvel has just announced Marc Webb (500 Days of Summer) as the director of the next chapter in the Spider-Man franchise, set to hit theaters summer 2012. This is pretty sad and I can't see it topping or coming close to the popularity of the Sam Raimi films.
Oscar winning Sam Mendes is to direct the next installment of the Bond films. Mendes is a pro at handling emotionally wounded characters who chafe against authority figures. So will be interesting to see how this pans out. And it will be filmed in 3D!
Martin Scorsese has chosen as his next project, a 533-page children's picture book called The Invention Of Hugo Cabret to make as his next film, shooting this June. This book is about an orphan child, whose father was working to fix a Mechanical Man when he died.
Roman Polanski is back in a big, big way with The Ghost Writer, the film is about a mildly successful non-fiction hack (Ewan McGregor) who lands the plum gig of shaping the memoirs of a recently ousted British Prime Minister (Pierce Brosnan) – who bears a none-too-subtle resemblance to Tony Blair.
Simon Pegg will star alongside Andy Serkis (replacing David Tennant) alongside him in John Landis' Burke And Hare. They play the infamous 19th century grave robbers, William Burke and William Hare, who, when they start to run out of easily accessible bodies to sell to medical schools, turn to murder to keep their business running.
The role of Conan The Barbarian has been cast. His name… Jason Momoa. Best known for his role as Ronon Dex in Stargate Atlantis, Momoa beat off (steady…) the likes of Supernatural's Jared Padalecki and Twilight's Kellen Lutz for the part in Marcus Nispel's retooled version.