Music Competition –> Too Late!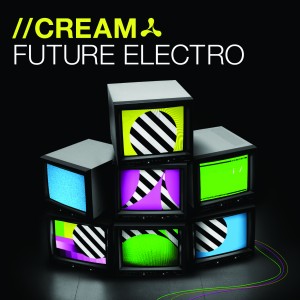 Cream – Future Electro: 2009 was the year of electro influenced beats and saw the likes of David Guetta, Deadmau5 and Calvin Harris ruling the charts and airwaves, taking the sound to mass appeal.
Always the innovators, Cream grab the sound by the scruff of the neck and head into the electro age with Cream Future Electro, mixing up 2009's biggest tunes, crossover new music with a credible edge plus future anthems and heavyweight electro classics all
spread over 3 CDs.  Massive tunes include the likes of Deadmau5 with FML, DBN's remix of Sebastian Ingrosso Kidsos, The huge Let The Bass Kick by Chuckie, Crookers' fidgety remix of Fever Ray's Seven, Cirez D On / Off and A1 Bassline's Get Hype Remix of Little Boots' smash Remedy.
Cream – Future Electro – New State Music   www.cream.co.uk www.newstatemusic.com
If you want to be in with a chance of winning this 3CD compilation, just answer this simple question: Calvin Harris had a No1 album with Ready for the __________?Enter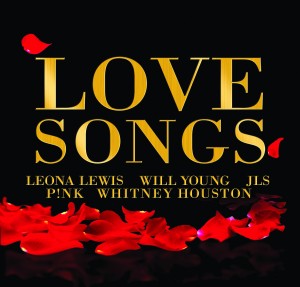 Love Songs:  This 40 track, double album is full of current and classic hits including the massive No. 1 "Everybody In Love" from boy band of the moment, JLS. You'll also find huge hits such as Leona Lewis' "Better In Time", James Morrison's "Broken Strings" as well as legendary tracks from the likes of Whitney Houston, P!nk and Will Young. So whether you're feeling soppy, romantic or just want to perk up your music collection… Love Songs is ideal for Valentine's Day.
Out: 1st February – Sony Music
If you want to be in with a chance of winning this double CD compilation, just answer this simple question: Complete the title of this Whitney Houston classic "One Moment in _______"Enter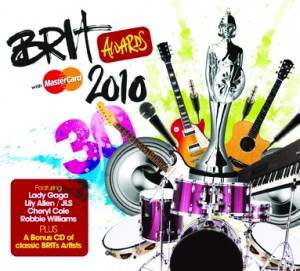 Brit Awards 2010: The BRIT Awards are pulling out all the stops this year and celebrating 30 years of existence in style! Not only do you get 40 of last years biggest hits but also an extra bonus disc crammed full of BRIT gems. The first 2 discs contain some belting hits from female superstars including Lady GaGa's phenomenal "Let's Dance". Not forgetting massive tracks from heartthrobs Robbie Williams with his smash hit "Bodies", Michael Buble "Haven't Met You Yet" and more. If that isn't enough to entice you, bonus disc 3 has 20 tracks from some of the biggest and best BRIT nominees and award winners of all time. Out: 8th February – Label: Rhino
If you want to be in with a chance of winning this triple CD compilation, just answer this simple question:  Complete the title of this Kelly Clarkson hit: "My Life Would ____ Without You"flirt dare
https://mag.bent.com/local-meet-ups/
With Valentines Day around the corner, we love nothing more than snuggling up with a great album of love songs to warm our hearts. Jackie Love Songs encompasses timeless classics that will recreate the butterflies of a new romance and echo the perfect bliss of intimacy. Let's Stay Together- Al Green, Your in my Heart- Rod Stewart and Your All I Need To Get By- Marvin Gaye & Tammi Terrel will get you in the mood for romance over and over again. Out: Feb – EMI Records
To be in with a chance of winning this 3 CD compilation of Love Songs just answer this simple question: 'Don't Go Breaking My Heart' was sung by Kiki Dee and ___________?Enter
Bent Magazine Prize Draw Terms & Conditions
1. The prize draws are open to UK residents aged 18 and over. 2. No purchase is necessary. 3. Only one entry per person is allowed and multiple entries will result in an entrant being disqualified. 4. The deadline for receiving entries for the competition is the last working day of the magazine's month. 5. Winners will be notified within 28 days after the competition closes. 6. Proof of delivery or email will not constitute proof of entering the prize draws and no responsibility will be accepted for lost, corrupted, delayed or mislaid entries. 7. The winner(s) will be the first valid entry drawn at random. 8. Bent reserves the right to substitute the prize for another prize of equal value. 9. There are no alternative cash prizes. 10. Bent Magazine's decision is final and no correspondence will be entered into. 11. When you enter a prize draw, your details will be used to provide you with updates, information and promotions from Bent and other members of APN Ltd. You can opt out at any time by following the Unsubscribe link on the bottom of every email or by sending an email to unsubscribe@bent.com asking to be removed from our mailing list. 12. By submitting an entry, all entrants acknowledge and accept these terms and conditions. By taking part in any prize draws or competitions, you agree to be bound by these rules and the decisions of Bent Magazine which are final. 13. Bent Magazine reserves the right to disqualify any entrant and/or winner in its absolute discretion for any reason and without notice.