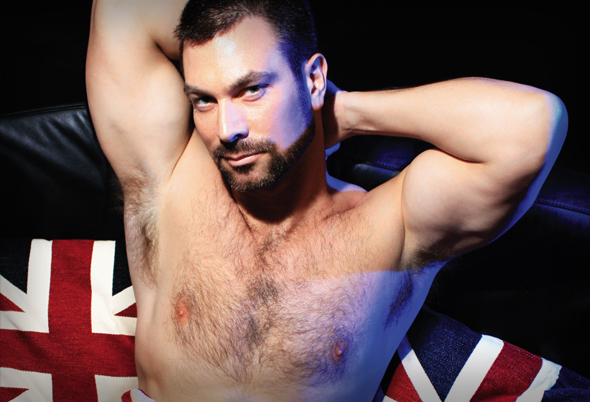 By Aamyko
He called and said his train was running about and hour late. So I had a bit more time to get ready for my first encounter with a full-fledged gay porn star, Dillon Buck.porn actor,
Dillon got into the adult industry in 2006 and quickly shot to fame with his sexy mysterious demeanor and of course ruggedly masculine good looks.  He has worked with the most important studios such as Men at Play, (they gave him his big break) Titan Men, Falcon, UK Naked Men, Alpha Male Studios, just to name a few.
As I arrived Euston station, I called Dillon to let him know that I was and after about 5 minutes of him directing me to the front, (I know, how hard can that be) I saw him standing next to the escalators and I immediately noticed 2 things about him, 1. He is very, but I mean very attractively sexy, he had a huge suitcase. (Minds out of the gutter, please!)
After talking for about 2 minutes another thing I noticed was how easy it was to talk to him! I felt as though I was just chatting to a friend. There was nothing forced or studied about him, he was just, (dare I say the word?) normal!
Trying to 'fight' our way through the commuters at the station, we made our way to a coffee shop, ordered 2 lattes and sat down for a quick chat before we headed over to the photo shoot. We pretty much talked about everything, from his love of photography and travel to his degrees in design, there is so much more to this man than meets the eye.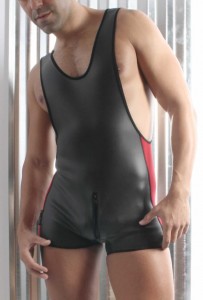 Knowing that the life of a gay porn actor and model doesn't last forever, Dillon has intelligently ventured into another area of business, clothing design. He started Dillon Buck Designs with a range of t-shirts and is now launching a sexy new line of neoprene fetish wear.  With comfortable and sleek designs, there is no doubt in anyone's mind that it will be a complete and utter success.
But the buck doesn't stop there. He is also a passionate scuba diver and plans to get his advanced 'PADI' diving certificate sometime n
ext year and he has also received a unique offer from an established video director to shoot a commercial for DillonBuckDesigns.
After the lattes and our interview, it was time for the photo shoot, and boy did he deliver! He looked incredible with everything he tried on! From his Todger underwear (he is one of their exclusive models) to his fetish wear, this is a guy that knows what he is doing and was professional through and through.
Once it was all over and we had said our goodbyes, a thought came to my mind, it has been said that nice guys always finish last but after meeting Dillon, I think he's just might be the one to "buck" that tre