Keeping in shape this winter by Jarrett James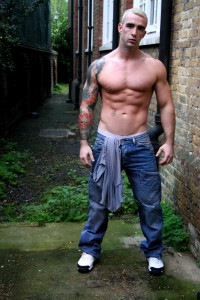 So then Boyz, you wanna know the secret to looking great next summer! It's easy and
very simple. The best way to get in shape for summer, is to stay fit through winter.
Hear are my 8 tips to keeping you in shape this cold and rainy winter.
8. Go Shopping – Walk at indoor locations like shopping malls where there is a lot to see. Avoid escalators by taking stairs. The more you walk the more calories you burn. Walk with your boyfriend or mate to keep you motivated.
7. Drink More – Just because you don't feel as thirsty in the winter it doesn't mean you aren't dehydrating yourself. Drink about 2.5 litres of water daily and even more on days you exercise.
6. Soak up the Sun – A day without sunshine affects your mood. Studies show almost 4 times more anxiety and irritability in people on cloudy days, which can lead to lethargy and depression.
5. Go dancing – Give your mates a call and get your ass on the dance floor. This will give everyone involved a  great cardio workout, burning roughly 800 calories/hr.
4. Set up a Home Gym – This isn't expensive. For as little as £50 you can purchase a set of weights, resistance ball and jump rope to keep you active indoors.
3. Stay Cool – Keep the temperature of your house at a moderate 68-70°. The warmer your surroundings the lazier you will feel and more tired you will become
2. Play Video Games – Nintendo's Wii is one of the best gaming systems on the market today. It will have you working up a sweat in no time while spending quality time with family and mates.
1. Hit the Gym – Lift weights and stretch to keep your muscles strong, agile and flexible. Use cardio machines to keep your heart and lungs well conditioned throughout the winter – for more info on this check my site. Make this the year you do not shut your mind and body down for the long winter haul. Stay active and stay in shape by enjoying what winter has to offer so that you can feel young and look great come summer time.
Happy Christmas Boyz!
Jarrett James London's top personal trainer "Where fitness is created and results are guaranteed!"
Contact Jarrett:
jarrettjames.co.uk
jarrettjamesbootcamp.co.uk
07891037283