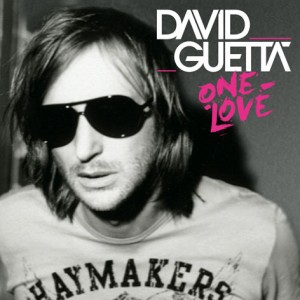 Producer. Remixer. DJ. Everything that David Guetta turns his hand to turns to gold. At the time of writing this, his single 'When Loves takes Over' featuring the outstanding vocals from Kelly Rowland (Destinys Child) is sitting at number one in the UK charts. When she first heard the instrumental mix she was given the opportunity to write soem words.
And if you liked the first single, just wait until the album 'One Love' comes out later this month. It features some of the biggest stars in soul and RnB music in the world today, with each song tailored to their individual qualities. With every track a possible single release, it was a tough job trying to pick my favourites, but special mention must go to
One Love
The title track just oozes quality, with the vocals supplied by Grammy award winner Estelle (of 'American Boy fame'. The emotion displayed on this powerhouse will simply makes your hairs stand up on end.
Getting' Over
A catchy, funky house anthem that stuck in my brain from the very first play. You'll instantly recognise the vocal, as they're from Chris Willis (vocalist on many of David's huge hits including 'Just A Little More Love').
It's the way you love Me
OK, so I'm a sucker for divas with powerhouse voices, but the second collaboration with Kelly Rowland could possible be a second number one single from the album. An emotional ballad-come-dance track that exudes the qualities not heard since the disco hits of the 1970s.
The roll-call of famous names doesn't stop there. Akon, Will.I.Am (from the Black Out Peas), Kid Cudi and Novel also join in the party. My friends know that it's very rare that I would heap such praise on anything in life, let alone an album, but if I have one recommendation for 2009, it's this album. Expect to hear this album blaring from every house or open car window all summer long.
One Love is released on 24th August on Virgin Records. Find out more at https://mag.bent.com/dating-site-muslima/ or follow david on www.twitter.com/davidguetta_en