BT
This Binary Universe
Out NOW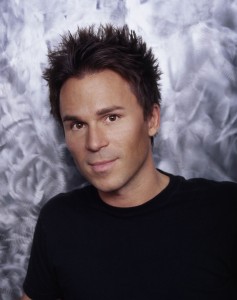 BT (aka Brian Transeau) who has provided scores for blockbuster movies such as 'The Fast and the Furious' and 'Monster' and collaborated with everybody from N*Sync and Britney Spears through to Madonna, Sting and Peter Gabriel,
returns with his new album, 'This Binary Universe'. This atmospheric album of synthscapes and twanging guitars takes the listener to another level of audio pleasure. It comes with a DVD of accompanying short-films and animations… that compliment the whole exciting project.
"To marry melody, harmony and memorable songwriting with the most bleeding-edge technology possible is my passion," says BT. "These are the things that excite me."
'This Binary Universe' aims to reach beyond the standard model of artists' collaborations. It wants to build a creative bridge across the void that separates sight and sound in computer-generated artistic expression. Alongside each of the compositions crafted by BT is a distinguished collection of the finest computer artists and animators in the world today, including Mondi, Dose Productions and Scott Pagano, with BT himself taking hold of the director's reigns along the way.
We have five copies to give away just answer this question.
BT has collaborated with Sting? True or False?