Kylie Tops Best-dressed List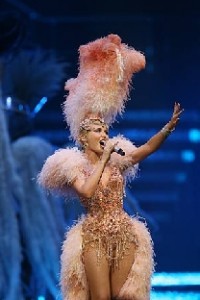 Australian pop star Kylie Minogue has topped fashion magazine Glamour's annual list of best-dressed female celebrities.
The 38-year-old's battle with breast cancer has resulted in a complete image overhaul, once famed for her gold hotpants and flamboyant on stage Showgirl costumes, has now achieved understated glamour courtesy of favourite designer Chanel.
Jo Elvin, Editor of Glamour said: "She's still sexy. She's letting it shine through subtly, with a class personal style that women really identify with."
Victoria Beckham stole second place despite featuring on many worst-dressed lists and her husband David Beckham was named best-dressed male.
Super-skinny Nicole Richie came third whilst previous winner Kate Moss slipped three places to fourth closely followed by Sienna Miller down in fifth.