Paris Hilton's Britney Love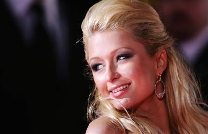 Paris Hilton "loves" Britney Spears.
The socialite and the singer have become virtually inseparable since Britney filed for divorce from estranged husband Kevin Federline in November, and have been out partying with a vengeance in Las Vegas and Los Angeles.
Now Paris, 25, has lifted the lid on their friendship and says she just wants to make Britney, 24, "smile".
She gushed to Us Weekly magazine: "I love her. She is the sweetest girl I know. She's so down-to-earth. I just want her to smile and be happy."
Earlier this week, Paris' publicist Elliot Mintz insisted the pair had become so close they were like "sisters".
Mintz said: "What I've observed is that we have two extraordinarily powerful women who generate a tremendous amount of attention, money, and adulation and they're tired of other people trying to ride on their coat tails. Paris and Britney have become like sisters."