Lindsay Lohan Spotted At Aa Meeting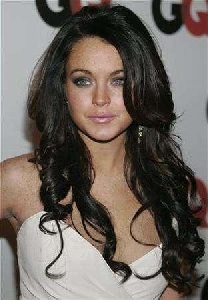 Lindsay Lohan has gone to Alcoholics Anonymous to seek help for her heavy drinking.
The actress, famed for her love of partying, was apparently spotted going into an AA meeting in Los Angeles at 7.30am on Wednesday (29.11.06).
A friend of Lindsay's claims she has been going to meetings in secret for a short while and is hoping the sessions will help her curb her wild behaviour.
The pal told the New York Post newspaper: "She has attended several meetings and has hopefully decided to turn her life around – this time for good. She is out of control."
Lindsay, 20, has been out partying almost continuously since last week – she was pictured with on/off rival Paris Hilton and the heiress' new best friend Britney Spears on Monday (27.11.06).
Her concerned mother Dina has now flown to Los Angeles to help her daughter cut down on her nights out.