George Clooney Too Old To Woo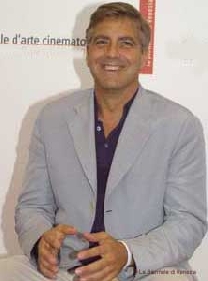 George Clooney believes he is too old to be a ladies man.
The 'Ocean's Thirteen' actor is a two-time winner of People magazine's prestigious Sexiest Man Alive title and has been linked to a string of beautiful women, but now says he feels past it.
When asked if he can have any woman he wants, Clooney told Newsweek magazine: "Um, ah, no, because I wake up and my knees hurt and I think, 'I'm 45.'"
Despite winning an Oscar for his role in 'Syriana' last year, Clooney has admitted he is starting to prefer being behind the camera as he gets older.
He said: "Directing is the key to filmmaking. Everything else is just paint.
"I don't yell at people through a megaphone though. I'm very modern. I have someone that I yell at and they yell it out loud."