Britney Spears Worst Dog Owner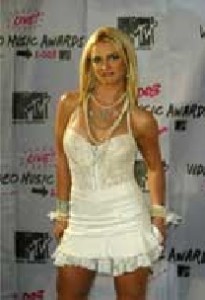 Britney Spears has been voted the world's worst celebrity dog owner for 2006.
The 'Toxic' singer has taken the unwanted title from her new friend Paris Hilton, who came second this year after 'winning' in 2005.
Hilary O'Hagan, the editor of The New York Dog and The Hollywood Dog magazines that bestow the title, said: "Britney was the overwhelming choice. She once had three Chihuahuas and never left home without at least one of them on her arm. As soon as she met Kevin Federline and had children the dogs disappeared."
Paris came second for "treating her dogs like accessories".
Oprah Winfrey was named best celebrity dog owner for her loving treatment of her five pooches.
The chat show host stole the title from last year's winner, British singer Joss Stone.
Other stars in the running for best dog owner included former 'Beverly Hills 90210' star Tori Spelling and 'Desperate Housewives' actress Nicollette Sheridan.