Confession: My friend's dad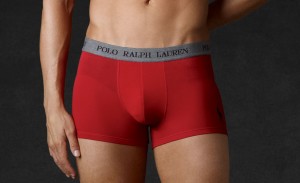 When I was 18 I used to live in a small village and there was this mate I had and his dad was a good looking copper… who I really had the hots for. I think it was the mix of masculinity, authority and good looks that drove me wild.
One day I was around at his place but he had to go out and I was left to look after his dogs whilst he was away. There were photos of him and his dad (mum had died) and shots of just his father, both in and out of his uniform, hanging around the place, which turned me on. In those days I was highly sexed but had no outlet so it didn't take much (or long) before I was very horny.
I wondered what I could use to get off and then I saw a photo of his dad in just a pair of Speedos looking as sexy as hell,  I thought – that's what I need, something like those. Anyway, it may sound creepy, or criminal, but  I searched around and found the draw with all these different type of briefs; little tiny black ones, sheer blue ones, silky boxers… all genuinely sexy and revealing and not what I expected at all. Eventually, I found a pair in the laundry basket – a pair of red Lycra briefs, which I sniffed and they stank brilliantly. They were obviously too big to be my mates so I guessed, and hoped, that they'd be his dads.
The odour turned me on so much I just whipped out my dick and wanked off there and then in a frenzy of mental images… I could just imagine the hunk wearing these Ralph Lauren goodies. God I'd never exploded like that but the thought of that hunky copper, in his uniform wearing those briefs was just too much. I slipped the pants into my pocket and when my mate returned I pretended that I'd been watching TV all the time.
He never knew but I often wondered if his dad speculated about what ever happened to his missing pants.
Kenneth, Lincoln
If you have a confession you wish to share, send it to editor@bent.com
Comments via Facebook
comments