Fedde LeGrand's – 'Twisted'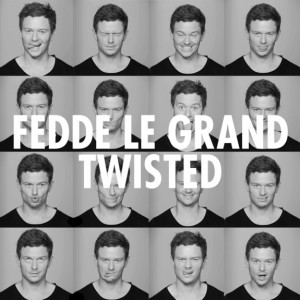 Following its exclusive world premiere on Danny Howard's BBC Radio 1 Dance Anthems show a few weeks back, the eager wait for the release of Fedde Le Grand's 'Twisted' has finally come to a close for fans around the globe. Out now on his very own Flamingo Recordings, the suitably entitled track will have party-goers letting loose, going wild, and getting twisted, just in time for this year's summer season. Having racked up a huge amount of love since its first play, this track continues to prove why Fedde is one of the biggest electronic artists in 2014 and demonstrates just why he is enjoying a year of such unprecedented achievement. Grab 'Twisted' on Beatport now!
http://www.beatport.com/release/twisted/1330558
Since the massive success of  'Love Never Felt So Good', 'You Got This' and 'Don't Give Up' expectations have been high for Fedde's next move, and 'Twisted' does not disappoint. This hard-hitting big-room progressive house masterpiece offers energy, suspense and one hell of a drop that's been shaking arenas and festivals worldwide. Offering larger-than-life electro synth lines on top of pounding kick and snare drums big enough to fill stadiums, 'Twisted' has 'instant classic' written all over it.
Alongside this epic track, Fedde gave his fans the opportunity to be part of the official music video! His competition saw thousands of hopefuls posting either their own #TwistedSelfie's or instead just something damn right #twisted. After long nights of Fedde himself hunting through the endless amounts of posts, ranging from all things bright, beautiful and sometimes very strange, he chose his favourites – and the results are most definitely Twisted! With many a funny face, plenty of dogs and even a horse, this video is a must see.
https://www.youtube.com/watch?v=YE-NCJXB5nE
 Free Giveaway Of 'Feel The Love' [Vocal Version] To Thank Fans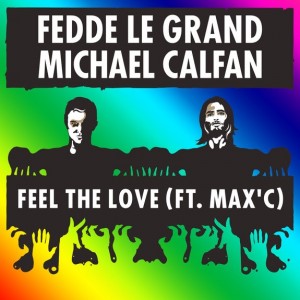 As a massive thank you for all the love and support Fedde continues to receive, he is giving away the vocal version of 'Feel The Love' [Vocal Version], the amazing collaboration with the hugely talented Michael Calfan, featuring vocals courtesy of Max'C.  Speaking about the relationship he has with his fans Fedde said:
"After the release of Detroit you guys pushed me into the top 30 of the DJ Mag top 100 and you've kept me there ever since …. I can't tell you enough how much your ever-growing support means to me!!"
With the DJ Mag top 100 vote once again upon us, Fedde decided to keep it plain and simple this year taking it as an opportunity to say thank you to his fans for keeping him as one of the only long lasting top 30 members – alongside such dance super heroes such as Armin, Tiesto, Above & Beyond, and more.
Catch the free download of 'Feel The Love' [Vocal Version] here:  http://feddelegrand.com/download-feel-love-for-free
Comments via Facebook
comments