Confession – Hooked on my Dildo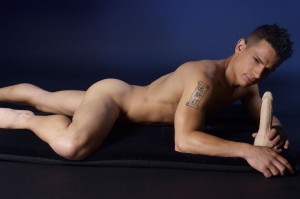 I love my porn star lover's cock… only he doesn't know anything about it.
I'd been thinking about it for quite some time and eventually I bought my own dildo. I know that the real thing is supposed to be better but (or do I mean butt) I can't always rely on getting a guy to shag me stupid. However, I'd read about the new Rascal range of porn star's dicks and decided to splash out… so I could splash all over the place… when and where I wanted. Despite my thinking it would be no trouble for me… it took me a few attempts to get used to it. I spent hours slowly teasing myself with its slippery sexiness but when at last I managed to penetrate myself completely… I was in silicone cock heaven. My confession is, I'm more than happy to let my porn star lover (Length 8" (20.3 cm) Girth 6.5" (16.51 cm) fill me up more so than any real guy… and I don't have to spend hours in a bar or engage in small talk.         
Bent shop has a full range of dildos to suit any and every taste. http://shop.bent.com/ 
Frank, Cambridge.  If you have a confession you'd like to share, send it to editor@bent.com
Comments via Facebook
comments