Bent Confessions – Happy nappy place
Hi
I read your confession – It Started With A Onesie – and I thought I'd confess about my fairly recent fetish for nappies.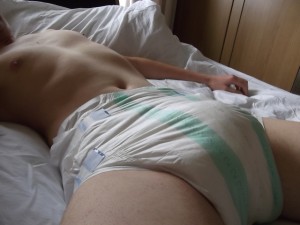 images from tumblr
It started before I'd read that confession, I'd been trying out wearing nappies (diapers) for a while. I'm not sure why but I think work was getting to me and I just wanted to retreat from everything for a little while and regressing back to that time in my life, when I wore nappies all the time and didn't have a care in the world, seemed a great place to start. I bought some adult nappies from Boots and started wearing them on an evening when I got home from work. Just wandering around the house in a t-shirt and nappy was, well, incredible. The feeling of that bulk between the legs and hugging your bum was such a different kind of pleasure… I loved it.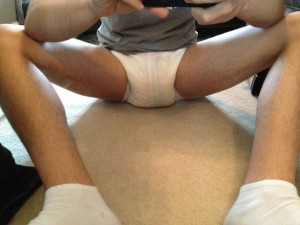 At first I kept a pair of shorts nearby in case someone came to the door and I could quickly slip them over them but now, I just don't care who sees me. Not that I walk down the street wearing just a nappy, but sometimes I wear them to work and I now wear them to sleep in. I just love the feeling they give me. I'd really like it if I had someone to share this with, someone I could play with while we were both wearing them… or have someone who liked me as a 'little' one and wanted to look after me and share those 'little' times. Being 'little' or a toddler with someone else would be nice… I have even thought I'd like to be completely regressed but I wake up, look in the mirror, and although I like the image that is reflected back, I know I still have to go to work and plough on through another horrible, stressful day. I spend the entire time counting the minutes until I can get back home and live in my happy, nappy place  for a few, worry-free hours.
Baby Geoffy – West Yorkshire
Comments via Facebook
comments