Savidge Opinion: What If We Lived Life Like Porn?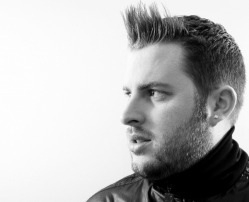 My boiler broke down last week, which I am sure you are all excited to learn, and when I tweeted that my partner and I were having to have mini man showers with buckets, most of the replies were about how homoerotic that must be and was it like role-playing. Erm, standing in a bucket, pouring boiling water over one another and washing each other's sweaty nooks and crannies in the freezing cold doesn't rate highly on my most erotic encounters… so the answer was, NO.
When I tweeted that a plumber was coming round to fix my boiler, this itself resulted in the rather predictable replies of "Are you gonna do him if he's fit?", "Bet you would like your pipes seen too", "Woof, it'll be like a porno". This could of course mean that I might want to change my followers, the dirty bastards, yet we do see these roles so often in porno films don't we? Could I, if I was single, seduce the boiler-man, erm, I wouldn't dare… imagine if they said no, you'd have to find a more expensive man to come-and-do.
I am not holier than thou. Back in the late nineties I would happily, in the bar I worked, catch a punter's eye and be off with them round the garages next door on my break, but that was just being a young slutty tyke. However, just a few days ago one of my friends on Twitter tweeted a picture of a fit guy on the train and said "would you?" My response was "As if, life isn't like a porn film". To my utter shock, and as I said I am no prude,  my friend then ended up having a dangerous liaison with said fitty and had the pictures, though thankfully he didn't tweet them, to prove it. So it appears for some life can be like a porn film but can you imagine if it was?
Firstly it would get a little bit boring as no one would ever have a conversation would they? And if they did it would be rather stilted and as wooden as the member your bantering partner would, after a brief perfunctory dialogue, be waving in front of your face. It could even get boring having sex all the time… couldn't it? No, oh maybe that's just me then. Think of the chaffing and the endless need to be ready for it. However, I suppose if we were all porn stars we would never have to go to the gym, as we would all naturally be buff, and your partner would always have a big willy, so never any disappointing surprises.
Imagine, should your boiler break down and the hunky plumber turns up, how vexing and shattered you would be, after having that morning alone had it away with the milkman, the postman and the neighbour you passed in the hall. Or going round the supermarket and having to fend off copulating couples in the way of the fish fingers, or throwing themselves in a lusty embrace into your trolley and crushing your goods (not a euphemism) before you have to blow the checkout assistant!!! No, no, no. It would surely be a nightmare having to cope with everyone wanting, and expecting, a session day in day out.
So, while I can see it could have a few initial 'perks', though I am very happy with him indoors thank you very much, I think we would all get a bit bored of it… wouldn't we?
Twitter: @cavemctave
Comments via Facebook
comments