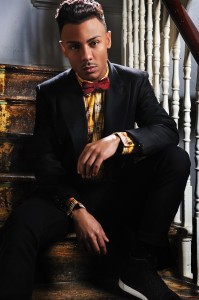 Having wowed audiences with his unique sound and style in the latest series of X Factor, Marcus Collins is set to entertain us once more with the release of his debut single 'Seven Nation Army'.  The cover of the classic rock track originally by The White Stripes features Marcus' distinctive smooth vocals.
He says: "I've always been a fan of the original version and hope people like my take on it. I'm also happy to be releasing my debut album. I've worked on my music every minute possible since I came out of the show and can't wait for everyone to be able to hear it. "
Marcus has written a number of tracks for the album, of which friend and mentor Gary Barlow is executive producer. The X Factor finalist has also been in the studio with Brian Rawling (David Bowie, Kylie, Girls Aloud).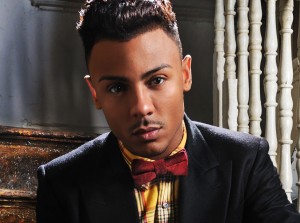 As well as his original tracks, the album will feature three stand out covers including the single; 'Your Love Is Lifting Me Higher' by Jackie Wilson – one of his best performances on X Factor; and 'Tightrope' by Janelle Monae who is a huge inspiration to Marcus. Jackie Wilson,
Fans can catch Marcus perform live as he hits the road on the X Factor tour throughout March and April.
The single 'Seven Nation Army' is out 4th March with the album 'Marcus Collins' out on 12th March
www.marcuscollinsmusic.com
Comments via Facebook
comments