Hustling at the Hustlaball
Photos and words by Darrell Hirst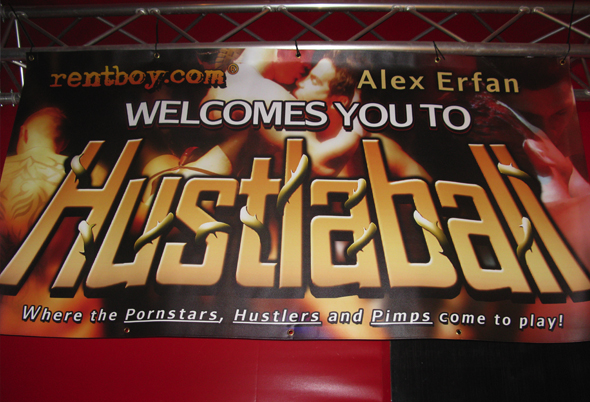 Last month, at the invite of promoter Alex Erfan, I went to my first ever Hustlaball … it has been going for a few years here in the UK, so… what the hell had I been waiting for? The Renaissance Room in Vauxhall London hosted the sexiest event I have ever had the pleasure to experience. The place was not only buzzing with a horde of sexy punters but the plethora of porn stars meant there was wall to wall porn, which guaranteed the 'specialist areas' were busy all night long.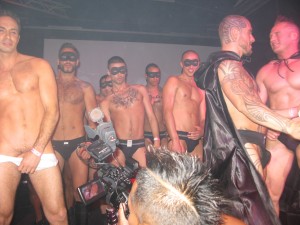 The organisers had spared no expense in bringing in over 50 of the world's top porn kings from the studios of Alphamale, Bel Ami, Colt, Lucas Entertainment, rentboy.com … amongst others… so a gathering of over 50 of the hunkiest hunks performed live on stage throughout the night. The likes of sexy and super new star DeAngelo Jackson from Flavaworks, Aaron Cage, Bruno Knight, Ryan Raz… as well as former Bent cover stars Michael Lucas and Dillon Buck, together with music from top international DJs, made for an atmosphere throbbing with excitement, fun, depravity, and seedy desire… the dress code could have been a condom and lube.
The stars were approachable and keen to meet their adoring public… the public wanted to show the stars just how much they were adored. Anything went… and everything did. I can't wait for the next one… or I could go to the one that is being planned for New York.
Comments via Facebook
comments